MARINA DOCK AGE LAUNCHES NEW WEBSITE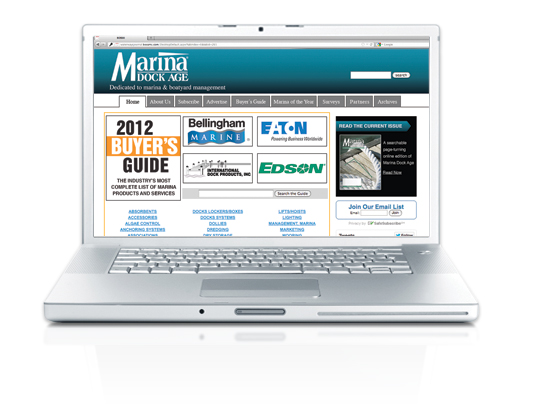 ST. LOUIS, Mo. – December 11, 2012 – Marina Dock Age, a national magazine dedicated to marina and boatyard management, is pleased to announce it has launched a new website at www.marinadockage.com.
The new site offers a more contemporary and easy-to-navigate design. Features such as news articles, product information and marina of the year profiles have been carried over to the new site while several new elements have been added.
"I'm really excited to release this new website for Marina Dock Age," said Editor Anna Townshend. "It includes a digital Buyer's Guide with our most up-to-date information, and a growing article archive to locate stories about specific topics or marinas."
The digital Buyer's Guide includes a database that features more than 750 companies in up to 63 categories. This free tool allows visitors access to the industry's most complete list of marina services and products through its simple click-and-search feature.
"You can find industry news and updates on the Twitter feed, and we'll add a full news section soon, with breaking news for the industry," said Townshend.